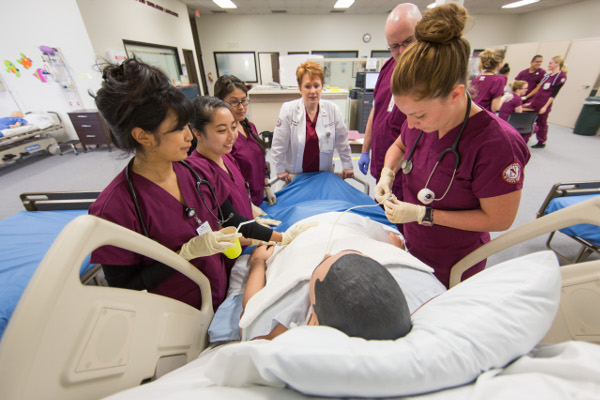 Start Date: February 7th, 2019
Type: On-Campus Courses
Location:
DoubleTree in Ontario
222 N Vineyard Avenue, Ontario, CA 91764
Price:
$99.00Read more
<div align="center">| <a href="#coursedescription">Course Description</a> | <a href="#objectives">Course Objectives</a> | <a href="#location">Course Location</a> | <a href="#faculty">Faculty</a> | <a href="#materials">Course Materials</a> |</div>
Course Description
Primary care providers encounter many clients with mental health disorders. Some providers have expressed hesitancy in managing common mental health disorders routinely encountered. Provides must understand the symptoms, assessment, diagnosis, treatment and management options of common psychiatric disorders to provide comprehensive care. Attending this educational offering will increase primary care providers' awareness of mental health disorders and help the providers formulate evidence-based management plans.
Knowledge of:
Current diagnostic criteria (DSM-5)
Mental health and well-being
Epidemiology, psychopathology, neurobiology, and pharmacologic and non-pharmacologic evidence-based practice and treatment guidelines for the major mental health & substance use disorders
Skills in:
Conducting a clinical interview, performing a developmentally appropriate, comprehensive psychiatric evaluation, performing a problem-focused psychiatric evaluation, analyzing system alterations associated with mental health problems, psychiatric disorders, and treatment selecting and interpreting diagnostic and screening tools
Developing & prioritizing differential diagnoses; case formulation, diagnosing & treatment planning; applying therapeutic communication strategies
Managing patients in psychiatric crises
Developing & conducting psychoeducation
Recommending non-pharmacotherapeutic strategies – including complementary & alternative treatments
Evaluating patient responses and modify the treatment plan as necessary; seeking specialized psychiatric consultation and referral
Objectives
Upon completion of this workshop for diagnosing and managing common psychiatric disorders for primary care providers, participants will be able to:
Conduct a developmentally appropriate psychiatric evaluation interview to assess and diagnose common psychiatric mood, thought, behavior, and substance use disorders.
Select evidenced-based pharmacologic and non-pharmacologic interventions for disorders that can be safely managed in a primary care setting.
Recognize serious symptoms of psychiatric and substance-use disorders that warrant immediate intervention by psychiatric specialist or that warrant referral to a psychiatric specialist for further evaluation and clinical management.
Target Audience: This offering is designed for primary care providers who encounter clients with mental health conditions.
Course Location
Double Tree in Ontario
222 N Vineyard Avenue
Ontario, CA 91764
DoubleTree by Hilton Hotel Ontario Airport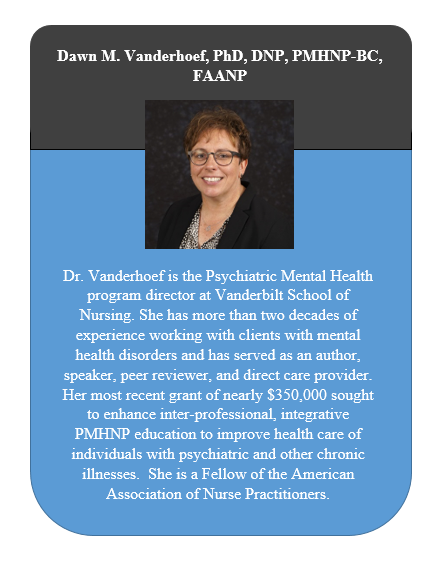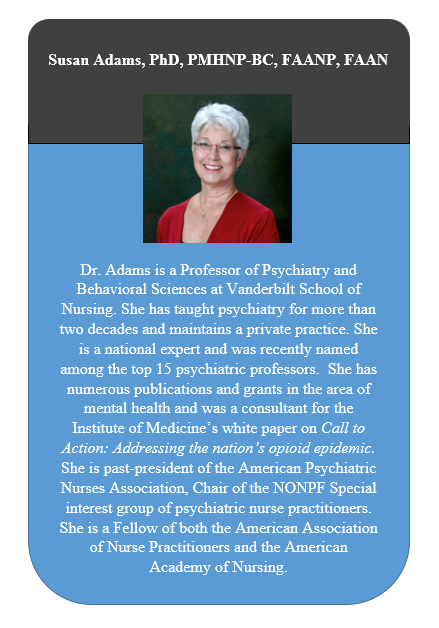 Course Materials
Interactive lectures, case study presentations and clinical vignettes along with course syllabus. Pharmacology CE credit will be included.
Materials and Content Specific to Day 1
Depressive and Bipolar Disorders
Major Depressive Disorders
Major Depression with Psychotic Symptoms – Postpartum Onset
Dysthymia
Grief & Bereavement
Premenstrual Dysphoric Disorder
Bipolar Disorders – I & II
Cyclothymic Disorder
Case Studies & Questions
Anxiety Disorders', Obsessive-Compulsive Disorders, & Trauma/Stress-Related Disorders
Generalized Anxiety Disorder (GAD)
Panic Disorder with & without Agoraphobia
Phobias – Specific/Simple
Social Anxiety
Separation Anxiety Disorder
Obsessive-Compulsive Disorder (OCD)
Posttraumatic Stress Disorder (PTSD)
Dissociative Disorder
Body Dysmorphic Disorder
Case Studies & Questions
Schizophrenia Spectrum & Other Psychotic Disorders
General Description of Psychotic Disorders
Schizophrenia
Schizophreniform Disorder
Schizoaffective Disorder
Delusional Disorder
Brief Psychotic Disorder
Case Studies & Questions
Policy Refund: Requests for refunds will be processed up to 7 days prior to the course. There is a $50 processing fee. No refunds will be given less than 7 days prior to course or for non-attendance.
Continuing Education Statement: "Provider approved by the California Board of Registered Nursing, Provider Number CEP16821 for 7 contact hours"